When it comes to the middle aisle tools that are available from Lidl as part of the Parkside tools range, you can often find that it is hit and miss in terms of the quality. Generally speaking, they are generally quite good for the average DIY enthusiast but there are a few tools in the parkside range that are quite a lot better than the rest.
If you are browsing the middle aisle and want to know which Parkside tools are the best, there are a few golden rules that you can normally rely on to ensure that you are getting a good product. It all comes down to the brand. Since Parkside products are made by several different brands, you need to look out for those which are the best.
How To Identify The Brand
More often than not, you will find that someone has opened a tool, this is the fastest way to find the brand but if not, you can normally find it on the back of the box somewhere. Normally around the support information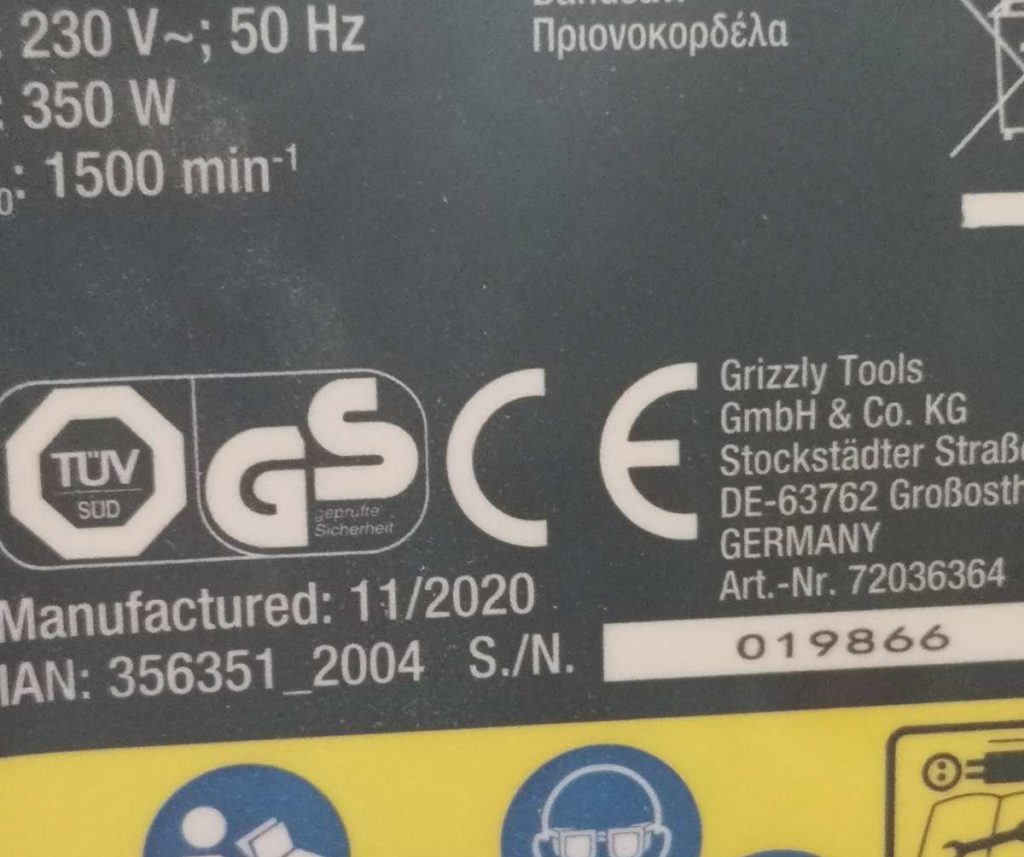 Best Parkside Tool Brands To Look For
This is going to be a list that people may have a few things to say about but as a general rule, the manufacturers below are normally a sign that this will be a good tool. These companies are mostly companies that design tools but outsource the manufacturing to China. It doesn't mean they will be bad, but do not expect to be getting Makita level quality from them.
Kompernass Tools
Kompernass is generally one of the better brands that are involved with the creation of Parkside tools. They have become a little less common in recent years but they still produce a range of the tools for Lidl.
Kompernass or sometimes Kompernaß are a German company that design tools that are mostly produced outside of Germany. They do have good standards and you can be fairly sure you will not be getting some useless garbage from these guys.
Scheppach
Scheppach are probably the gold standard when it comes to the Parkside range. You are not only sure to get a good tool if Scheppach are involved with the creation of it but you are more than likely going to get a tool that normally retails for twice the price under their own brand.
Parkside branded Scheppach tools are not too common either, they are known mainly for an incredibly good sliding compound mitre saw. Again, this is one to look out for. Definitely the safest bet when it comes to the best tools.
Grizzly Tools
Grizzly seem to be responsible for a lot of tools that were once supplied by Kompernass. It is hard to say whether Lidl have cut all ties with Kompernass, hopefully not, but there are a few tools now that Grizzly are taking over that were once supplied by them.
Grizzly are generally quite good too, at least in mechanical terms, they are reliable. A quick browse on the grizzly website and you will notice several designs that are very similar to those sold under the Parkside name at Lidl. Much like Scheppach, they sell for twice the price if not more under the Grizzly name. You are getting a good deal when you pick up these tools from the middle aisle for sure.
Closing Notes
Obviously, the range of tools from Lidl are relatively cheap. You can never expect to get the same level of quality from them as you would from one of the big name brands. With that being said, they often come very close to being as good as the big brands for a fraction of the cost.
The brands above are just a rule of thumb when it comes to quality power tools. You may find that you buy one and it breaks quickly, this could just be a faulty product and not a sign that the range is bad. It is always best to look for reviews of the product online. There are plenty of reviews and information about all of the tools in the Parkside wiki on the site.