Parkside tools are the brand of DIY power tools that are sold in Lidl stores across the world. They have a range of DIY power tools that include drills, saws and a range of specialised tools for carpentry, gardening and machine maintenance. They are known as a company that manufacture high-quality products at fair prices. For anyone who has visited the middle aisle in a Lidl store, you will certainly agree that they do indeed provide tools at a fair price and from experience, they generally are good quality tools for the price.
Parkside Tools are the supplier to Lidl and have been since 1995. For anyone who has decided to dig below the surface, you will have discovered that Parkside do not actually manufacture tools, they are simply a brand name that is applied to tools from various other suppliers. As a result, there is no real Parkside manufacturing plant for the DIY power tools. So where do they come from?
This is common practice in the general tool industry so it should not be a surprise to anyone that Lidl's brand of DIY power tools are in reality manufactured by other companies. This brings the question that many people ask, who actually manufacturer Parkside Tools?
What Company Manufacturers Parkside Tools For Lidl?
The fact is that there are actually multiple companies that are responsible for the supply of Parkside Tools to Lidl. The names that are listed on the package of these items are actually very generic names and do not give an indication as to who is responsible for manufacturing the tools. As a result, it is very difficult to find out who is actually manufacturing these tools.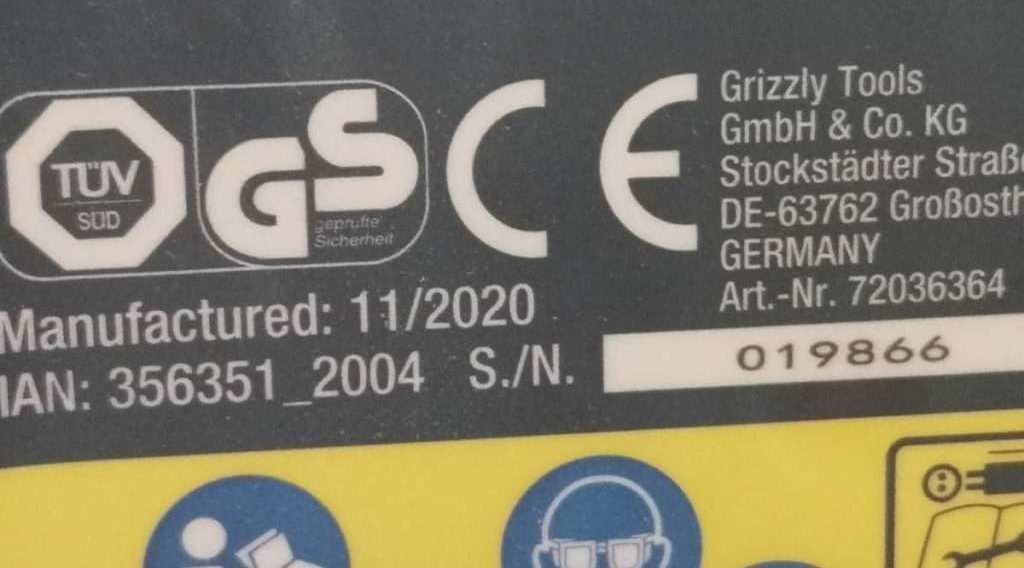 With that being said, there are some general business names and information on the labels for the tool that help identify where they come from and more importantly, give you an idea of the quality of the tool you are going to purchase.
Parkside tools have an excellent reputation for great quality and performance, so if you want to understand more about them and the companies that manufacture them, I have put some time into researching some of the better brands that handle the supply and manufacturing of the tools in my guide of the best Parkside tool manufacturers.
Kompernass
One of the best-known suppliers that are quite popular at the moment are called Kompernass and while they do not manufacturer tools either, they do put some work into the design and appear to have a very high standard of quality that makes them one of the best providers of tools to Lidl.
Their website actually lists all of the tools that they provide to Lidl which is a great starting point for anyone wanting to know what the best tools in the Parkside range are. https://www.kompernass.com/en/parkside/?p=1
Kompernass are generally the most reliable provider for Parkside. They are one of the few companies that are quite proud to show off their contribution to the range which is a clear sign that they are confident in the quality of the tools they source.
Grizzly Tools
Grizzly tools are taking over as the primary provider of tools for the Parkside brand..if the labels on a lot of the new range of tools can be trusted. A quick google search returns a few different companies with the name. An American company that manufactures a lot of tools that are almost the exact same as a lot of woodworking tools in the x20v tool range from Parkside.
The likelihood of this being the same Grizzly tools that Lidl use is quite slim considering the business information for the tools says the company is registered in Germany. The website for Grizzly tools Germany paints a picture of a company that makes gardening tools, which is definitely not the same company Lidl are using.
While the actual company behind Grizzly tools remains a bit of a mystery to me at the moment, the quality of the tools seems to be quite high. They have taken over from Kompernass it seems and has been able to retain the same level of quality for the tools that they source for Lidl.
Scheppach
Scheppach is a well known and respected seller of DIY tools. I do not believe they manufacturer tools but they do design them and outsource the actual creation to china. This is not uncommon and wouldn't be a sign that the tools are of bad quality. In fact, the few tools that Scheppach have provided to Lidl under the Parkside name have been some of the best on offer.
If you ever spot any tools on sale that are provided by Scheppach, they are well worth purchasing. Not only are you guaranteed a good tool but you are getting the exact same tool they sell for twice the price under their own name with absolutely no drawbacks in terms of quality.
Unfortunately, they do not supply as many tools as they once did. Kompernass began to take over and now it seems to be Grizzly that is the leading manufacturer behind the Parkside brand.
Einhill
Einhill is not credited with supplying a lot of tools for Lidl's Parkside brand but there is a very strong similarity between many tools in the Einhill range and the Parkside range. With both brands being german-based, it is more than likely a case that there is a cross over between the brands. Einhill is just like Parkside. They are not a manufacturer but a face for a company that sources tools from other companies.
Tool Manufacturers Change Over Time
In any situation where the acquisition of a product or range of products is outsourced to a third party, the companies that do the work will change as contract negotiations change over the years. This is normal and is a very common practice in any industry that relies on outsourcing manufacturing. You will find that the company responsible for manufacturing a particular brand of the tool may change every few years and as such the quality of the tools may fluctuate over time. This is why it is important to stay on top of which are the best brands that supply Parkside tools to Lidl.
It is probably for this reason that the best method to research and discover which are best tools from Lidl is to start with some of the most used tool brands.